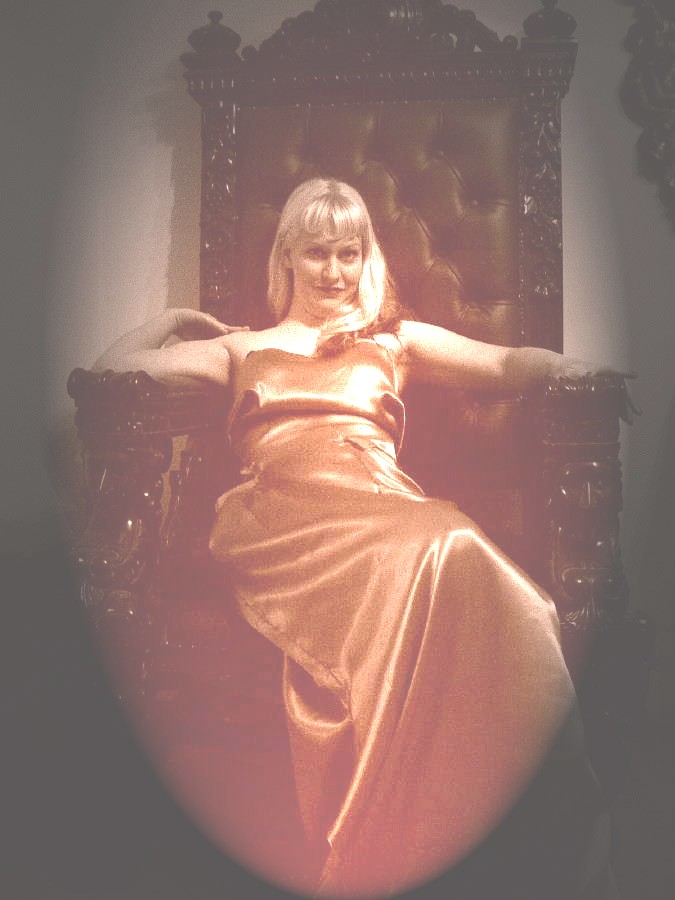 Miss Ophelia Knightly...
...is the founder and only member of the Sacred Order of Temple Harlots.
This religion worships Kimmy, the goddess of lust and promiscuity.
Miss Knightly advises you to cast aside your boring virtues.
Go forth and wear sexy lingerie and revealing clothes, flirt unabashedly, and dance seductively with much undulating and grinding.
For it is said that if you do these things you will please the goddess Kimmy, and she will bestow upon you a great bounty of fishnet stockings and sparkling pasties.
Hail Kimmy!